It's all been about the adventure. Two decades of unforgettable weekends where thousands of us have got together to test and challenge ourselves in amazing locations.
However, the 2022 event will be the final Apex Challenge competition.
After 20 years and 29 events, the core organising team members have jointly decided it's time to call it a day and move on to other things. We are immensely proud of what we have all achieved with the event.
From that first competition run out of a pub car park in the Peak District in 2002, to the huge spectacle of our 2022 weekend at Bramham Park, it has been an amazing journey and we are so proud of all of the Apex Challenge family of volunteers who have made it happen.
For now the Apex Challenge website will remain online celebrating all of our events and allowing you to look back on 20 years of unforgettable adventures.
We of course wish all of our helpers, competitors and supporters the very best for their future adventures both inside and outside Scouting.
Thanks so much for being part of it.
Matt, James and Dave
The Apex Challenge Team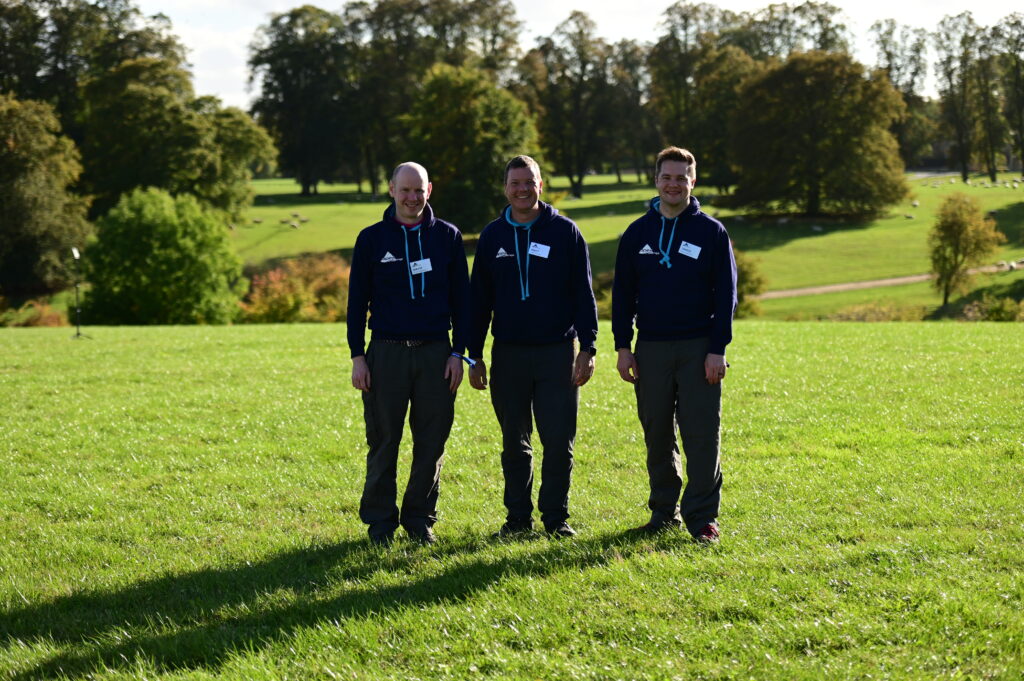 Matt, James and Dave
The Apex Challenge Team