At every event we present a special award to a team which takes part in a particularly inspiring way. This is awarded in memory of a great man who inspired the Apex Challenge, John C Hall.
John was a dedicated leader who guided the Apex Challenge team as the event was being developed. He had been a leader in the Sheffield area for decades, and was always known for championing the underdog, striving for success in the face of adversity and always doing it with a smile. It is these qualities we look for when awarding this prestigious prize.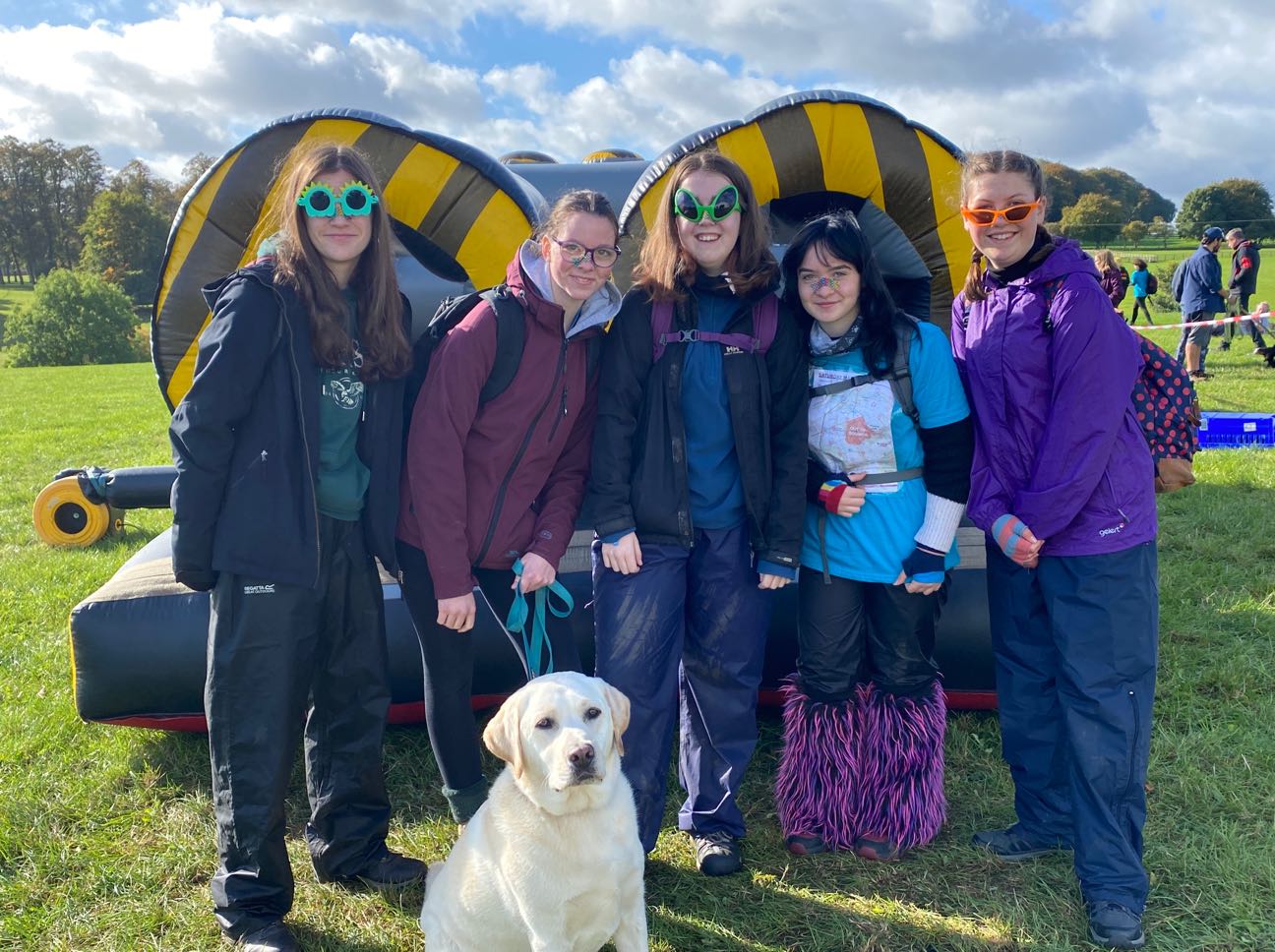 Autumn 2022
The Spicy Girls
It's always great at the Apex Challenge when a team puts the enjoyment of the event ahead of their own performance. That's exactly what this team did when they saw a member of another team who needed some help and support and made friends with her, ensuring she enjoyed the final stages of Sunday's Adventure Race. Worthy winners.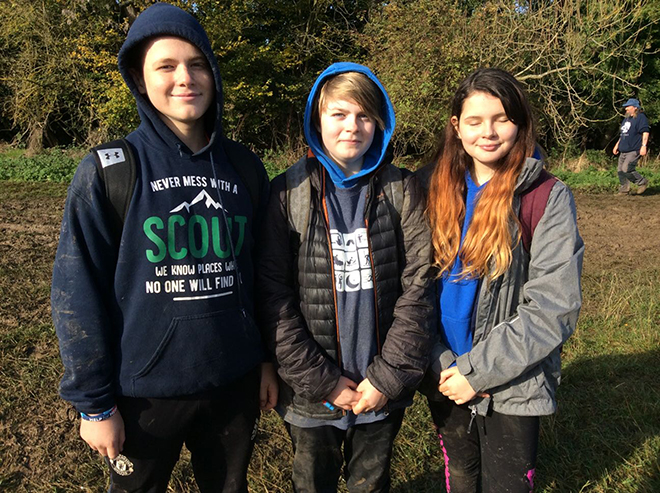 Autumn 2019
Dixie Normous
This team stepped in when a member of another team was left alone and upset by her own team members. They made friends so she could enjoy the rest of the event even if it meant sacrificing their own chances of finishing higher up the leaderboard. They thought of someone else before themselves and were deserving winners of the JCH Award.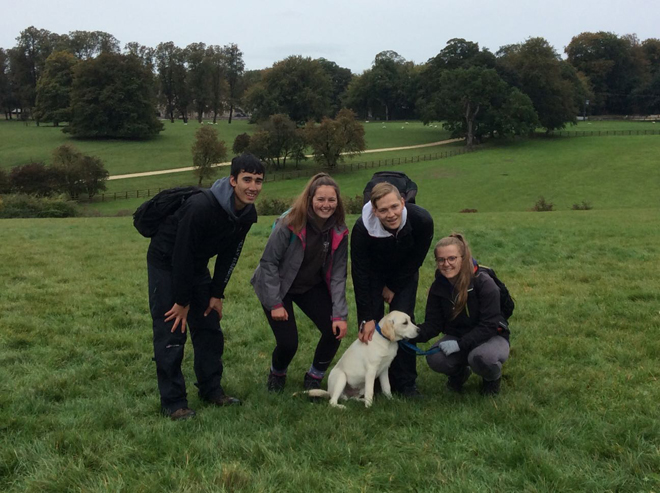 Autumn 2018
Barney's Buddies
Barney's Buddies would normally challenge for much higher places on the leaderboard but sacrificed that to support one of their team members who had been in hospital and was determined to compete as best she could. They took things easier, travelled more slowly and put her enjoyment first and were worthy winners of the JCH Award.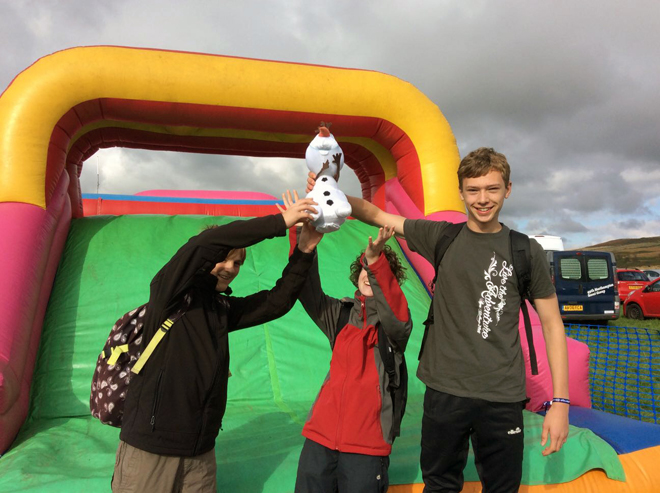 Autumn 2016
Frozen & Chill
When they saw another team injured on the first stage of the event, Frozen & Chill stopped to help and ended up carrying someone back to base at their own expense. They finished the event stage 50 minutes late and lost around 300 points. But they showed great team spirit and were still smiling and were recognised with the 2016 JCH Award.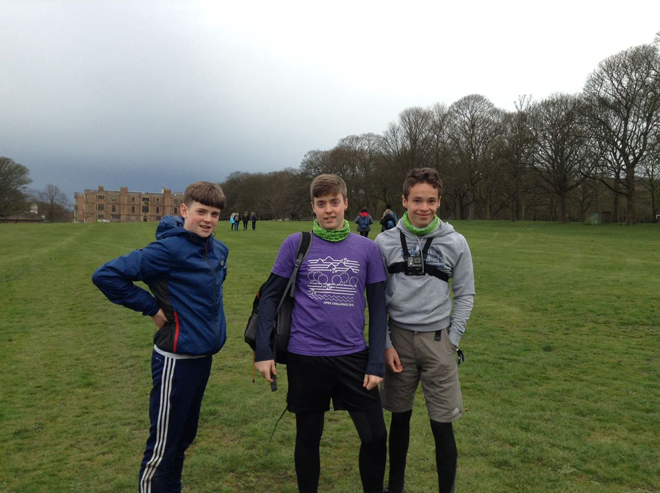 Autumn 2013
Hwan King
This team from Halifax Sea Scouts impressed us with how they took time out of their event to help a member of the Apex chasing team. The chasers are out trying to steal points from teams but when one of them fell over and hurt his shoulder this team went back and helped him up and got him to first aid. A huge thank you and well done to them.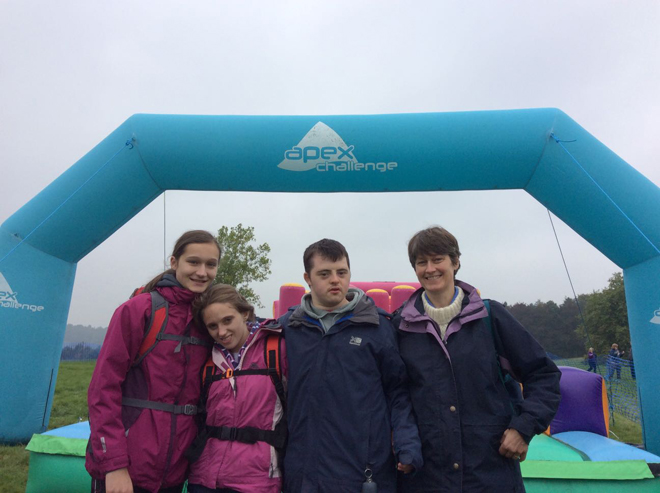 Autumn 2015
The Return of Doran's Darlings
This team has impressed us for years, always trying everything, keeping going and pushing themselves to the limit. On this, their eighth Apex Challenge they had their best ever performance. This year charismatic Sam, took part with his mother, sister and a friend who was new to the Apex Challenge.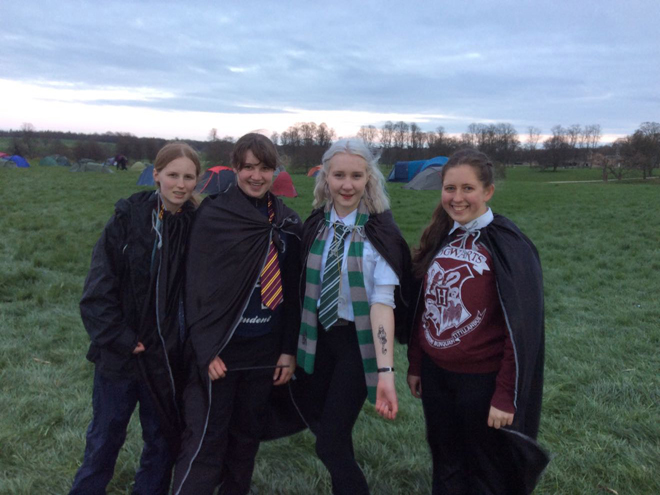 Spring 2015
Dumbledore's Army
This award was in recognition of a random act of kindness which put this team at a disadvantage for most of the event to help another team which managed to lose two of their torches within the first half hour of the competition. Dumbledore's Army responded to their shouts for help very much in the spirit of everything the JCH Award aims to reward.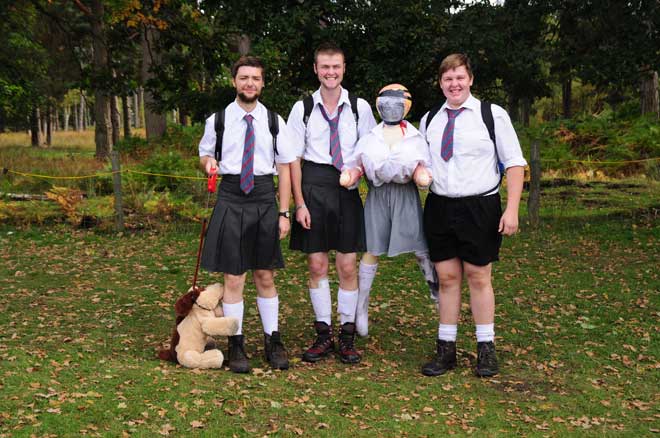 Spring 2013
The Famous Five
This team competed with great humour complete with a dog on a lead and an inflatable fifth person. They made sure all five took part in every stage of the event, including a tough assault course. Although they got plenty of funny looks from locals, we felt The Famous Five summed up the fun of the event, and we were pleased to award this prestigious prize.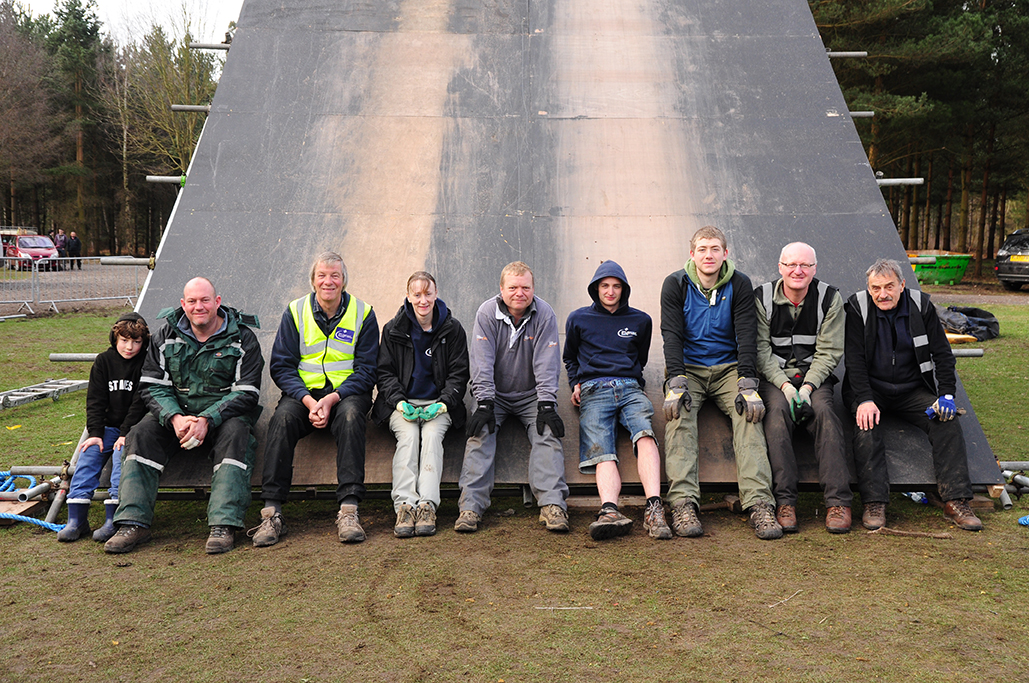 Spring 2013
Apex Special Projects Team
Our Apex Special Projects Team spent months planning the spectacular Apex Mountain which provided an exhilarating start and finish for the competition. Most had to learn scaffolding from scratch, and spent more than 12 hours persevering through several setbacks to build this outstanding structure .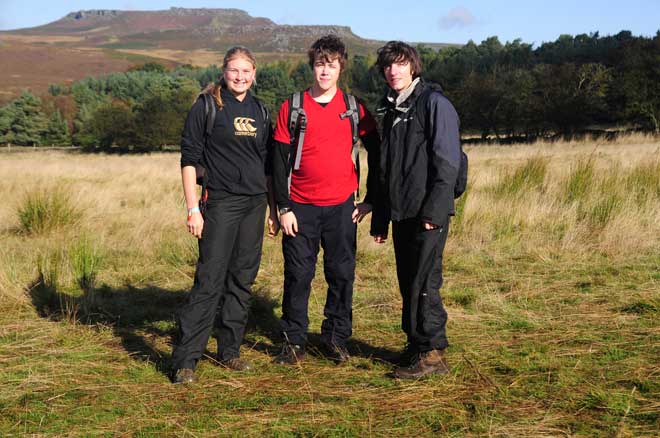 Autumn 2012
Bramshill Ninjas
While most teams rely on lifts to get to the Apex Challenge, these students left their three different universities, used at least seven buses, and three trains to arrive at Longshaw asking, "Is this Apex?" with ten minutes to spare before competing with great enthusiasm, friendliness and style throughout the weekend.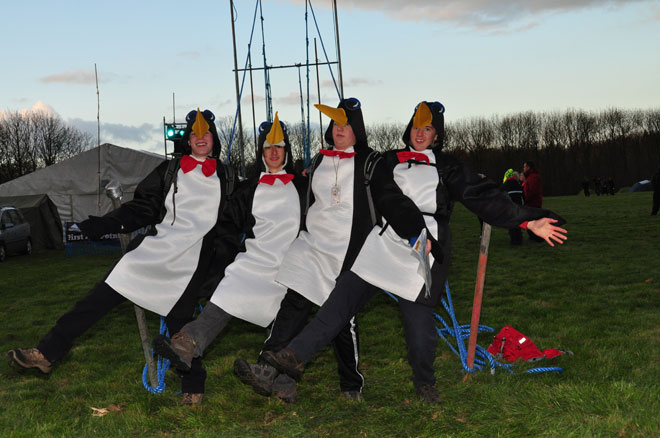 Spring 2012
There No 'F' In Cod
These lads, from Anvil ESU in South Yorkshire, impressed us by the way they combined their bizarre outfits with a great attitude towards the competition. Always smiling and having a laugh, they could regularly be seen waddling in character around the event site and even finished in a very respectable 37th place!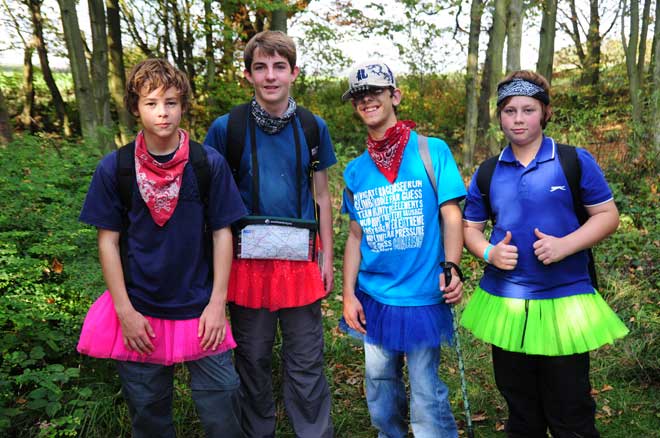 Autumn 2011
The Bandits Are Back
These Explorers from Hornsea summed up what teamwork is all about. While members of their team had abilities and challenges in different areas, they worked well together, building on the best of each of their strengths throughout the event. This was always done with a huge smile and we'll forgive them for their bizarre tutu outfits!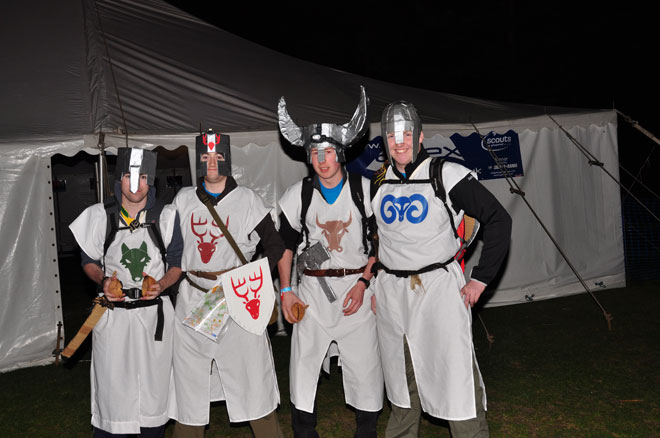 Spring 2011
Search For The Holy Apex
This team's costumes must have taken weeks of planning. But not only did they have a dramatic collection of themed props, they also had exactly the right attitude. Keeping all the other teams entertained in their medieval ways, they still managed to finish in an impressive third place in the Network competition.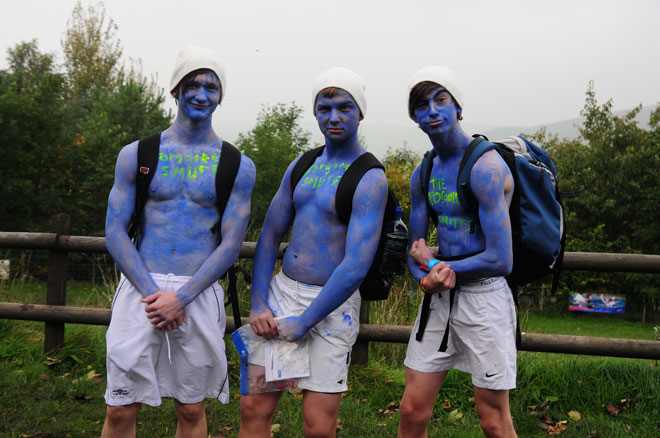 Autumn 2010
The Forgotten Smurfs
It's certainly a brave way to take part in a tough adventure event, but these three Smurfs managed to stay in character thoughout the weekend! It was not only their brave choice of outfit which secured this award, but their positive attitude and cameraderie. They even made sure they had cleaned away all the blue paint from the showers too!