The Apex Challenge has been given Royal approval with a prestigious award following a rigorous assessment.
The special award from the Duke of York's Community Initiative is presented annually to community groups and charities from across Yorkshire who are deemed to be: "of real value to the community, well run and an inspiration to others."
Three members of the Apex Challenge team received the award at a glittering ceremony at Huddersfield University. Matt Richards, James Webster and Richard Garrett spent the day meeting other recipients of the award from a wide range of charities across Yorkshire.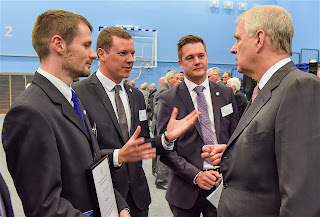 This acclaimed recognition followed a lengthy assessment period during 2015 where assessors spent time looking at how the Apex Challenge combines technology and adventure. Two of the award's assessors visited the Apex Challenge event at Bramham Park in 2015 to see the competition for themselves.
The citation received by the Apex Challenge read: "The Apex Challenge combines outdoor adventure with the very latest cutting edge technology. The activities cover mental, physical and team challenges such as problem solving, high wire courses, caving and canoeing. Since its formation in 2002 the charity has held 22 different events across the whole of the north of England – each involving up to 500 people."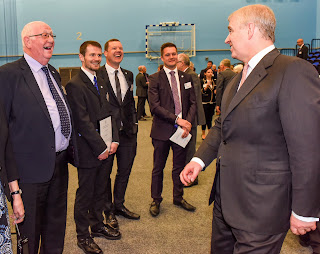 Event Director Matt Richards said, "It is a great honour to get recognition like this. It is an award for all the dozens of volunteers who work so hard to make Apex Challenge events such a success. We've managed to build an amazing team with a huge range of skills, and we are very proud that this has been reflected with this prestigious award."