One of the main reasons for this year's Apex Challenge events being postponed was two of the main organising team spending increased time working abroad, reducing their time for planning the competitions. Six months on, it is fair to say they are both having a hectic year away from their Apex duties.
Event Director Matt Richards has swapped the UK for Australia for nine months. He is currently living close to Sydney where he is filming for Helicopter Heroes Down Under, a series on the BBC which follows the life-saving work of the air ambulance crews across Australia.
He is pictured here filming in one of their aircraft which gets called to a wide range of emergencies.
He is due to return home at the end of the year, and has been developing lots of new ideas for future Apex competitions.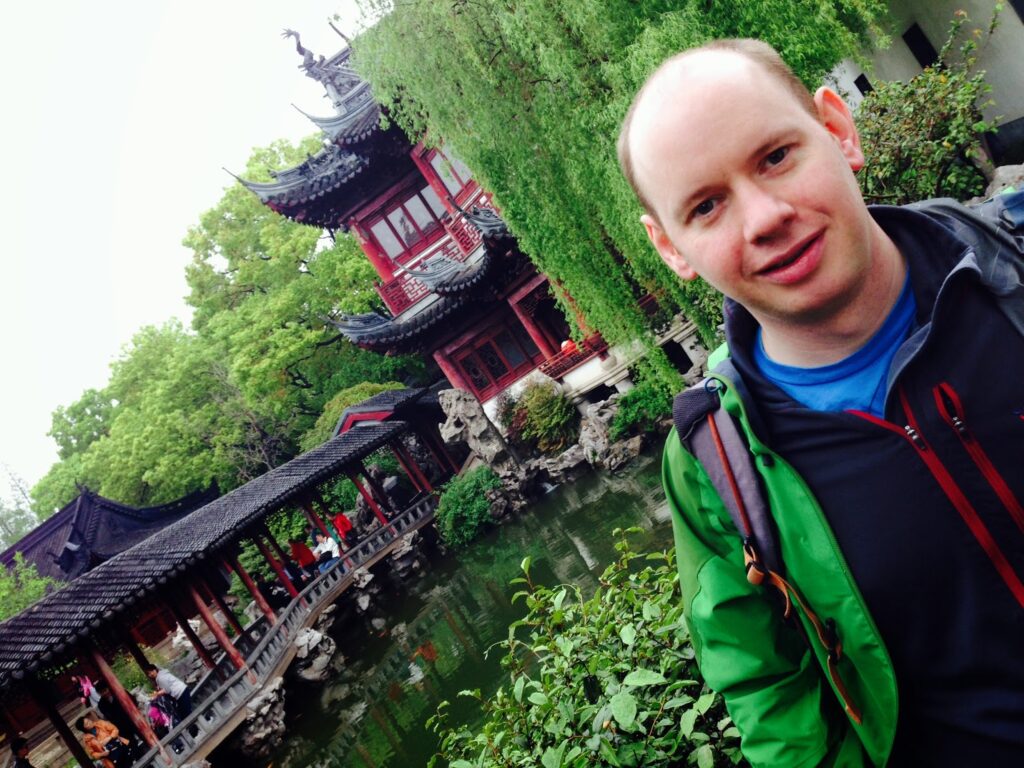 Fellow event organiser David Pape has spent several weeks abroad during 2014 for his job as a software developer. His trips have mainly been to China, where he is pictured in this photograph standing in front of a local temple, but have also included a more recent trip to Kazakhstan. While he too is enjoying a break from the day-to-day event planning for Apex, he is looking forward to when the team is all back together later this year and can start looking at future events.
The next Apex Challenge, as previously announced, is on the weekend of 18-19 April 2015 at the Bramham Park estate in West Yorkshire. Make sure the date is on your calendar. Further details about the competition will be announced at the start of next year. We look forward to seeing you there!