More than a dozen members of the Apex Challenge team have spent the weekend coming up with ideas to make sure our next two competitions are a fitting way to celebrate ten years of adventure since our first event in 2002.
Despite the wintry weather we made it to a scout activity centre in Derbyshire for two days of boot-camp style activity sessions, team-building tasks and several hours of brainstorming ideas.
Part of the weekend involved splitting into three teams for a competition to design three brand new activity bases that could feature in our future events. The other two teams then tested them out to see how they'd work with dozens of teams. We created games of skills, teamworking challenges and most of all, activities that were great fun to take part in.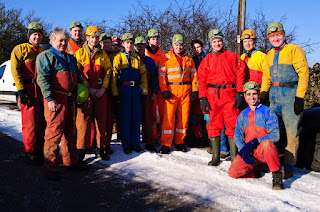 We made loads of big decisions about how this year's events will work and there'll be more details about those on the website in the next week. We're really excited about the new ideas we've come up with and we're sure they'll make this year's Apex Challenge competitions the best yet.
We're always looking for even more ideas though so now's the time to leave us a comment on here with your thoughts on what we should include in this year's events. And start getting your teams together to be ready when entries open next month for our spring event.