April 2012
Bramham Park Estate
West Yorkshire

We started celebrating our tenth anniversary in style at the exclusive Bramham Park estate in West Yorkshire. The normally private grounds of this large country house gave us one of our most spectacular and varied playing areas yet.
Almost 100 Explorer and Network teams from across the UK competed for some amazing prizes including tickets for the summer's Leeds Festival. Every team started and finished their overnight adventure by tackling the impressive Apex suspension bridge.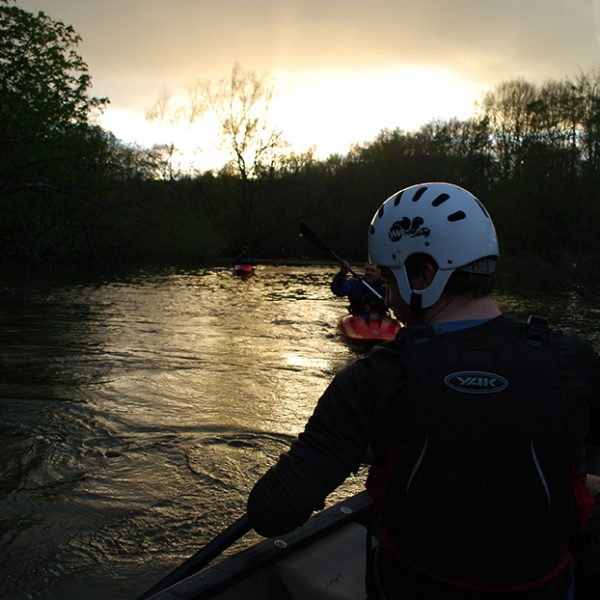 What a way to start celebrating our 10th anniversary! We couldn't have asked for a better location than Bramham Park for the first of this year's events. Its spectacular mix of open ground, dense forest, water features and amazing historical sights made for an unforgettable event for the 400 adventurous competitors.
As almost 100 explorer and network teams from across the UK arrived at the great expanse of the event centre area, tents were springing up, strategies were being devised, and plans were being hatched. It was great to see so many teams meeting back up with others they had met at previous Apex Challenge events. It's clear the event is becoming as much a social event as an adventure one.
With nearly 500 people packed into the giant marquee it was time for the briefing, a high-octane look at what lay ahead. With all the rules and features explained, it was then time for teams to start their six-hour overnight adventure.
As soon as they set off, teams faced their first challenge – heading off into the playing area across the Apex suspension bridge. Our engineers had spent months finely tuning the design and the result was impressive.
Teams were now frantically scouring the playing area for Apex points. Some were sprinting between cunningly hidden control points, making use of the last minutes of daylight, while others were heading straight to the activities.
From woodland archery deep in the forest, to high-speed grass sledging, challenging mountain biking and even space-hopper racing, there were loads of tough activities which teams needed to complete to maximise their score.
Perhaps the most daunting was the challenge by the lake. Few of the competitors had ever taken to a canoe on open water in the dead of the night, but it was clear all were determined to reach the crucial punch.
But while all these points were being gained, teams of highly trained Apex chasers were busy trying to take them away. Across the estate they were hiding, following, lurking and ambushing teams to relieve them of their points.
Other teams were making use of the brand new Apex SuperScore feature to maximise their points. These controls doubled the points of the next two places they visited but many were discovering it took a fair bit of strategy to use them to their full potential.
As the six hours were coming to an end, teams began to return to event centre, once again scaling the giant suspension bridge to conclude their challenge. As they returned, their animated maps instantly appeared on the big screen. With a hot dog in one hand and a hot drink in the other, it was a chance to catch up on how everyone else had done as the photos and maps of the night's events continued to appear. Soon everyone was back in the marquee and the Apex results team were getting to work.
As Sunday dawned, the tired legs and aching bodies were easy to spot as 400 weary competitors emerged from their tents after their night of adventure. With a sandwich from the Apex Cafe there was more time to reflect on what had gone well, and where teams could have gained those extra points.
Then the live results presentation got underway. It was a high-energy display of how every team had done. From those finishing with the lowest scores, to those seeing where they were in the top ten, there were cheers all round as everyone finally got to see what they had achieved.
With the top prizes awarded, and a chance to see the route of the winning teams, the event was then drawing to an end. Some were leaving with the winners' prizes, but all were heading home with some cracking memories of yet another intense Apex Challenge adventure.
So what was happening out there? Here is a look at the 14 activity bases. How many did you get to?
A: DUCKBUSTERS
This was all about following a bizarre adventure course to rescue a series of stranded ducks. But with so many obstacles and so much water around, it took great skill to cross the dam to save the birds!
B: WET 'N' WILD
It was time to take to the vast lake in your team's open canoe. With the water seeming even murkier in the pitch dark, did your team have the nerve to complete the course without capsizing?
C: ON THE ROPES
A good head for heights was needed to complete this challenging ropes course. You may have stared off close to the ground, but that soon vanished as you found yourself dangling above the murky swamp to retrieve your points.
D: ALL THE FUN OF THE FAIR
Everyone loves a trip to the fair and this Apex version of a travelling fairground was no exception. From coconut shys to hook a duck and many others, this base tested skills you didn't even know you had.
E: THE BIG PUZZLE
This was a chance to rest the muscles and test the brain. These challenging puzzles amongst the trees need ingenuity and teamwork to complete.
F: MUD, SWEAT AND GEARS
So most people can ride a bike, but how did you fare on this Apex Challenge bike assault course? With narrow beams, jumps, ramps and much more it took a real sense of balance to succeed against the clock.
G: SUPERSLEDGE
Everything was heading downhill fast as this high-energy base. You had to control your grass sledge on the moonlit slope; popping those Apex balloons as you went. Multitasking at its most intense!
H: ON TARGET
Even though we left Sherwood Forest behind this year, we kept the spirit of Robin Hood alive with this challenging archery activity deep in the Bramham woodland.
J: TOWER UP
This disused water tower is just one of the many bizarre buildings on this intriguing estate, and your challenge was to complete the tough obstacle course which surrounded it in order to access your 50 points.
K: THE ENERGY CENTRE
Another of Bramham's spectacular follies was the setting for this illuminating base. It was a chance to test your wiring and logic as your team had to complete the circuits to light the way to the crucial punch.
L: MINEFIELD
It was like battleships but on a massive scale. Tactics and communication was crucial as your team moved through the minefield without being destroyed on route.
M: UFO FRISBEES
So just how is your Frisbee throwing? Well this base tested that to the limit as you took on this unique Apex Challenge Frisbee assault course.
N: EX-STREAMLY REMOTE
Only the most determined teams made it this far into the woods in the deep south of the Bramham Estate. But the rewards were huge with 50 crucial points if the challenge could be completed.
P: TEMPLE LOCKDOWN
A great bit of Apex madness in another spectacular setting. Where else would you find yourself racing on a space hopper, trying to release a teammate who's padlocked to a derelict temple?

Using real-time data from the electronic tags carried by each team , this video shows the 'as the crow flies' route taken by each team.
Each dot represents one team. The speed of movement is the average time taken by a team between each pair of locations.