8-10 October 2010
Gradbach
Peak District

In Autumn 2010 the Apex Extreme travelled to a new location in the Peak District with a new set of activities for Sunday. 78 teams took part in the spectacular three day competition that boasted a host of new bases for teams to tackle.
The now traditional Apex Intense was the weekend's curtain raiser on Friday night. By Saturday teams were out in one of our biggest ever playing areas covering some 10 square kilometres. As well as abseiling and rock climbing they also got to try archery and rifle shooting before the all new Apex Apocalypse which brought them face to face with 20 fugitives.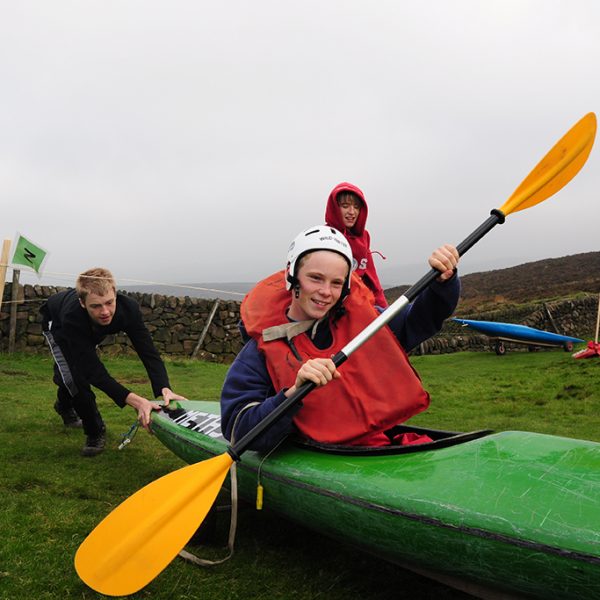 We were in one of the most spectacular parts of the Peak District for this year's Apex Extreme – and we had an equally spectacular event to match.
The event grows every year and this time we added a host of brand new activities to this landmark adventure event.
78 teams competed through the weekend, starting with the fast-paced Apex Intense on Friday night where stealth, cunning and precise navigation was needed to beat the Apex Chasers.
Then teams set off for the main event on Saturday, covering more than ten square kilometres of woodland, moors, crags and rivers to hunt for those crucial Apex Points.
Activities included archery, shooting, abseiling and dramatic river crossings. Some impressive scores had been built up by the time teams returned on the Saturday night. Then it was time to find out what Sunday would bring, before a chance to chill out by the Apex Campfire and Chillout Tent.
Sunday brought our brand new event of the Apex Apocalypse. Teams had three and a half hours to track down the twenty Apex fugitives, using all their skills to locate them in the thick undergrowth.
Then it was time for to take on the Apex Eliminator – our biggest and best ever Assault Course. As the Army instructors bellowed their commands, teams had to go up, under, around and through all the obstacles in the quickest possible time.
Finally the Apex Supercomputer got to work processing all the results before the final results presentation to see who was to be leaving with the top trophies and the title of Apex champions!