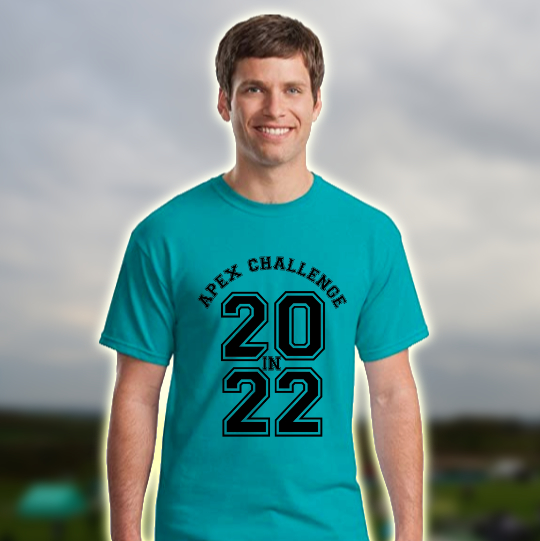 This year's '20 in 22′ Apex Challenge T-shirts have been designed to celebrate the fact that 2022 marks 20 years since our first event.
The bold design on the front is designed not to be missed! On the back, in common with recent years, will be the names of all teams taking part in the competition.
T-shirts cost £10 each and although there will be some available to buy at the competition, to be sure of your own it is best to pre-order them by editing your team's details on the team list.

Every year there is a new T-shirt designed exclusively for those taking part and helping at our events. They really are a collector's item. Trust us – you don't want to be the only team not wearing one! Take a look back at the designs from previous years…