The Apex Challenge returns this year after a long two year break and we want you to be part of it! Start getting your team together and be ready to sign up online when entries open online.
Read on for details of how to sign up!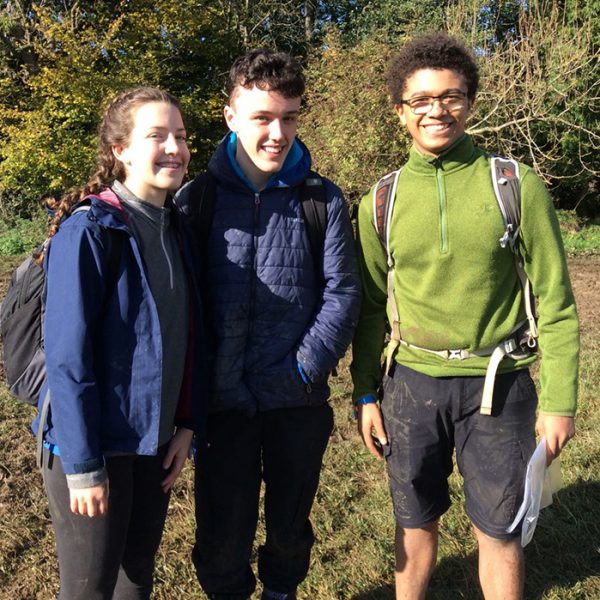 Visit the online entry form to send us your team's details. Each team needs to choose a team name (the more inventive the better!). We will also need the following information for all team members:
Name, gender, phone and email contact details.

Details of any dietary requirements.

What size of souvenir T-shirt they would like, if they would to order one.
We also need the details of an adult (usually a Scout leader) who will be responsible for each team (though does not necessarily need to attend the event) throughout the weekend.
You will need to choose a password which you can use to update your details before the event.
You should pay your team's entry fee of £180 when you register along with £10 for each T-shirt ordered using our secure system operated by PayPal which accepts payment by either PayPal account or credit/debit card. If we do not receive your payment within seven days of registration you will need to re-register.
A receipt will be sent by email to confirm your payment and you can also check your team's details on our team list page which shows which teams have registered and which teams have paid for their places.
Your place is not guaranteed in the event until we receive payment. Each event has a limited number of spaces and once that number of teams have paid for their entries the event is full.
Teams may still register and they will be placed on a waiting list in case any teams withdraw before the entries closing date.
You can order your exclusive Apex Challenge T-shirts when you register your team or at any time before the date the entry form closes. They must be paid for before the event. A limited number of extra T-shirts will be available at the event but it is best to pre-order them to be sure you will get one.
Entries will close on the date shown at the top of the page, even if there are still places available in the event. This is necessary to give the Apex team time to prepare for the event. You can still edit your team's details after the closing date but your team name cannot be changed after this date.
Withdrawing from the event
If you have paid for your team and later decide you can no longer attend, please let us know. We will refund the price of any T-shirts ordered. We are unable to offer a refund if the event has not reached full capacity, but if the event is full and we are able to replace your team with another from our waiting list we will refund your entry fee.

The Apex Challenge is a fun and relaxed event where socialising and enjoying the experience is as important as the adventure and activities.
With so many people at the event, it's important everyone agrees to the following simple rules for the benefit of all our competitors, supporters and the local community.
A named adult (over 18) will be responsible for all young people from their group for the duration of the competition. If explorer teams attend using an event passport, without an adult leader, a named adult still needs to be contactable throughout the event.
Absolutely no-one under the age of 18 is to consume any alcohol or use any other intoxicating substances at an Apex Challenge event.
Teams must respect the fact that many competitors and supporters would like to sleep at the event. Noise should be kept to an absolute minimum once activities have ceased for the night.
During free periods, teams must not leave the event site without permission from the Apex Challenge team at event centre.
All teams must respect the environment where the event is being held. Litter should always be put in bins on the site, and carried with you in the playing area. No-one competing in Apex Challenge events should cause any damage or harm to walls, fences, trees or livestock.
Any teams breaking these rules may be asked to immediately leave the event, and their whole group could be banned from future competitions. Thanks for helping us make the Apex Challenge a great experience for everyone.
Where does our entry fee go?

We work hard to make the Apex Challenge one of the best value outdoor adventure competitions in the country. Apart from a small surplus we keep for unexpected expenses, every penny paid by teams at an event is spent on that event.
Putting on such large, complicated events isn't cheap. There are all sorts of things we need buy including kit for the activities, food and drink, printing materials and the fees to keep this website online.
The entry fee for 2022 is £180 per team. Based on our expenses from our most recent event, this graph gives you some idea how each of those team entry fees is spent. Full details of how we spend the money is in our latest annual report.
Full details of how we spend the money is in our latest annual report.